Growth in Legana
I hope to encourage development of facilities in the municipality but retain the country living that I value. The focus of the area is on providing a great place to live with close work opportunities in Launceston and along the river in Georgetown. Legana is the next growth area and lots of families are moving there because of its great location and affordability. I've been involved in planning for this growth through the West Tamar council and am positive about the Legana Structure Plan and Legana Town Centre Plan. I hope that this will guide development in the area so that residents have all their needs catered for within Legana and move towards being less reliant on other areas such as Riverside for their services and recreation. I am keen to see the plans develop over the next couple of years for the new recreation area in Legana. This will be a few years before it will be realised so I supported council's plans to refresh the current Legana recreation area near the tennis courts later this financial year. We consulted the community on the recreation plans for the area last year – particularly asking young people of Legana what they want in a recreation space.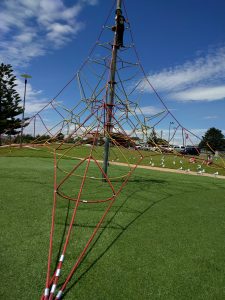 Economic Development
We also need to start thinking about increasing jobs within the municipality beyond just tourism and local retail services. It would be great to see more office space available in Legana and opportunities for businesses to establish in this great area. Farming and agriculture is also a great opportunity for horticulture (hazelnuts, wine, fruit orchards). Small intensive agriculture is well suited to the area. The West Tamar council is investigating the establishment of a food industry precinct next to the Legana Industrial Area off Legana Park Drv. I fully support this initiative.
West Tamar Municipality as a city
I was supportive of the proposal for West Tamar council to ask its residents if they would like to become a city. There are a number of reasons why we would want to become a city and it seems to be a natural progression as we get larger and more urban. Mostly being a city is a reflection of how we think about ourselves. If we think we are a rural areas of small townships or if we think of ourselves as a growing urban centre with people looking for work, cultural and sporting activities here. Largely being a city is just a change of name, but it may change how we plan for the future and what services council should provide. A city should provide a central hub for the surrounding area in terms of administration, culture and communication. Cities can stand alone and provide not only a great place to live but also a place to work, get together and undertake activities. I think West Tamar can provide all these things to its residents and especially as we continue our work to expand the community facilities at Legana. We have plans and works underway for expanded shopping areas, a food industry hub and a new recreation area and primary school at Legana. We already have a fantastic health and wellbeing hub in Riverside with fantastic recreational facilities.
If the opportunity comes up again to undertake an elector poll of West Tamar residents on this issue I would be supportive of it and would be interested to hear what you have to say on the issue.
Amalgamation or Mergers
I was supportive of the merger of West Tamar Council and Georgetown and I still am if the residents of both councils are also supportive of the arrangement. The study undertaken by both councils, outlined that there would be savings of around $1M by replacing the current two management structures with one. This would affect 10 positions in council. There is not much money saved through the reduction of councillors – because we aren't paid that much! Likely the resulting council that would be about the same size as Devonport council would have 9 councillors with roughly 3 from Georgetown area.
If this opportunity arose again I would support asking the residents of Georgetown and West Tamar what they thought of the idea and I would abide by the views of both the municipalities. If either disagreed with the merger I would not support it. If such a merger was ever implemented I would seek to remove both management structures and have fair recruitment processes for the new management team. I would see the savings made from the merger, reinvested back into the council areas and I would look to ensure that residents of both councils received similar service levels to each other.
On mergers or amalgamations with other councils; I support small to mid size councils getting together and becoming more productive as a mid to large size councils. I don't support large city councils taking over small councils as I feel the views of rural areas are disadvantaged and under represented. I don't agree that bigger is always better but I do know that the administrative requirements that councils are legislated to meet have increased and that there are savings to be made in having less management staff. These savings can only be made through amalgamation and mergers. Resource sharing largely works for technical staff and services, not management staff.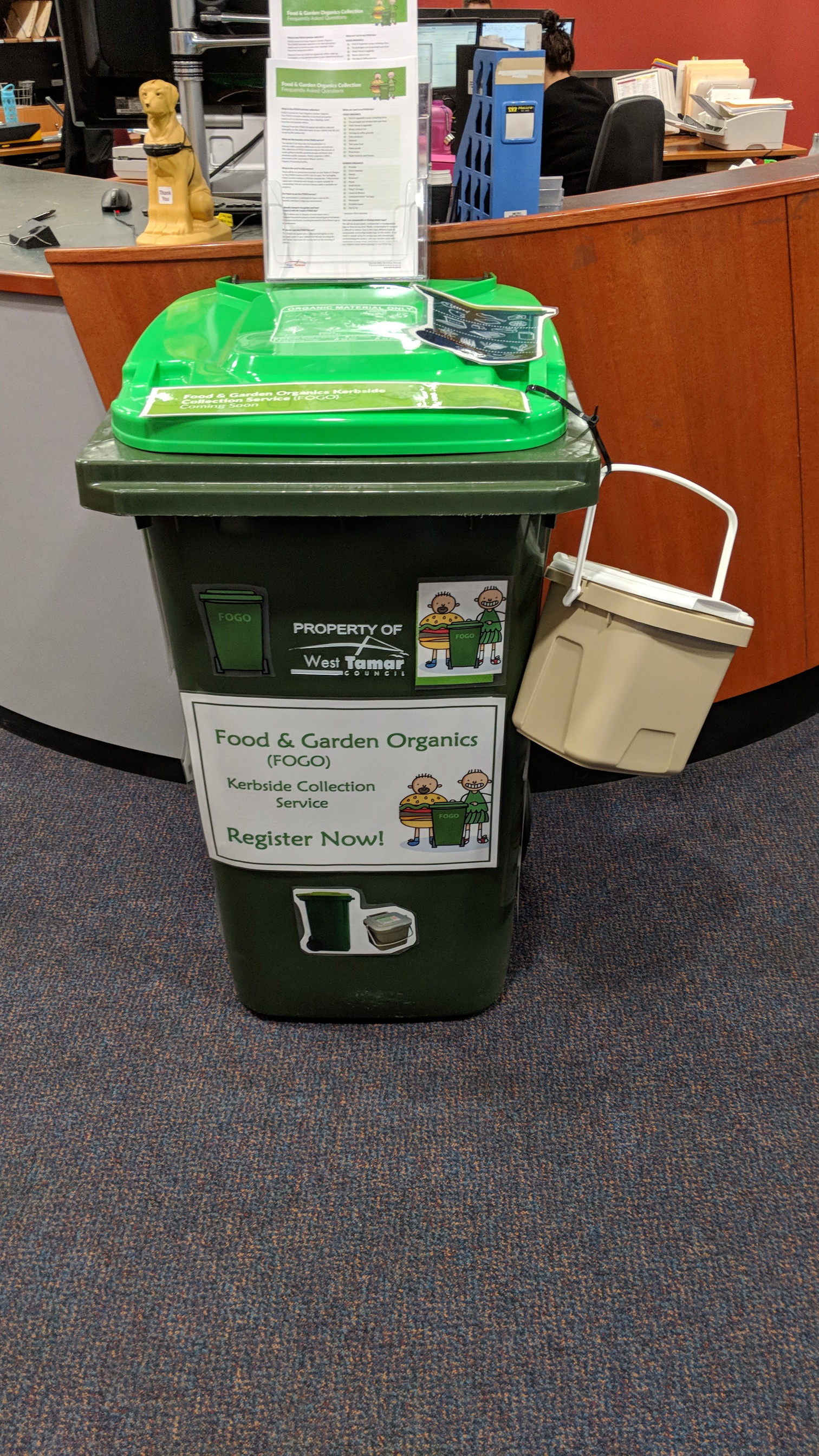 Food Organics and Garden Organics
West Tamar Council has recently made a FOGO bin available to our urban residents. I fully supported this initiative in council and am thankful to Launceston city council for setting up a facility for all of the Northern Tasmanian council collected organics to be composted. This provides an extra bin for residents in addition to their recycling and normal rubbish collection. Its a great way to relieve pressure on your rubbish bin and do a bit for your local environment. If you do have trouble fitting your rubbish into the provided bin, you can ask for a larger bin or even an extra bin. I don't support increasing the rubbish collection to weekly – fortnightly collection provides a little incentive for all of us to minimise our waste. Choose to buy products with less packaging if you can or buy recycled. I fully support council subsidising recycling in our municipality and will be pushing for council to include more recycled products in its own operations.
My Politics
I am not affiliated nor a member of any political party. I don't particularly care for the politics of either on specific issues. Thankfully, I don't find that these big picture political issues really affect council operation. We engage with the governments of the day regardless of their identity and set our policies according to the views of the council not the views of political parties. In the past I have pushed council for more street trees in some of our established streets in Legana as there is a definite lack of trees in the neighbourhood. I have supported people building big sheds on their land where they don't overshadow or greatly impinge their neighbours. There needs to be a balance between supporting the needs of existing owners and the wants of the newest residents. The best thing to do is talk to your neighbours and try to keep polite as everyone gets used to change. Ultimately though I am guided by the rules and guidelines as stipulated in the planning scheme. These rules are not written in council but by the state government and they do set down what is ok to be built and what is not.
Why I live here
I moved to the West Tamar region in March 2010. I moved back to Tasmania to raise my children close to their grandparents and I wanted them to grow up in a relaxed country lifestyle like I did. I grew up on the NW coast in Burnie and it was a great childhood. I remember picking blackberries and mushrooms and feeding the chickens and I want my children to have that too. Glengarry is only 40 mins from Launceston and a short bus ride to Exeter primary and secondary schools. This was significant in our decision to buy where we have. We also picked somewhere hazelnuts will like to grow – with chill in the winter.
We have lived in other mainland locations before selecting Tasmania to settle in. We spent a lot of time in Canberra which was a great city with more of a country feel and a focus on the outdoors. We liked living in Canberra but it was so far to travel to see our families in Tassie. We moved to Melbourne to be closer to them when we started raising a family but we couldn't handle the big city with its close living and traffic.