Why I live here
I moved to the West Tamar region in March 2010. I moved back to Tasmania to raise my children close to their grandparents and I wanted them to grow up in a relaxed country lifestyle like I did. I grew up on the NW coast in Burnie and it was a great childhood. I remember picking blackberries and mushrooms and feeding the chickens and I want my children to have that too. Glengarry is only 40 mins from Launceston and a short bus ride to Exeter primary and secondary schools. This was significant in our decision to buy where we have. We also picked somewhere hazelnuts will like to grow – with chill in the winter.
We have lived in other mainland locations before selecting Tasmania to settle in. We spent a lot of time in Canberra which was a great city with more of a country feel and a focus on the outdoors. We liked living in Canberra but it was so far to travel to see our families in Tassie. We moved to Melbourne to be closer to them when we started raising a family but we couldn't handle the big city with its close living and traffic.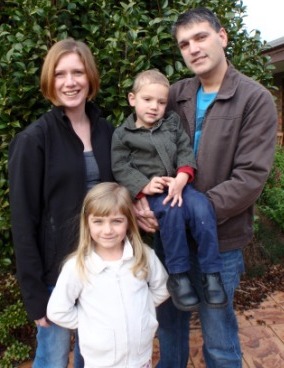 Growth in Legana
I hope to encourage development of facilities in the municipality but retain the country living that we value for our family. The focus of the area is on providing a great place to live with close work opportunities in Launceston and along the river in Georgetown. Legana is the next growth area and lots of families are moving there because of its great location and affordability. I've been involved in planning for this growth through the West Tamar council and am positive about the Legana Structure Plan and Legana Town Centre Plan. I hope that this will guide development in the area so that residents have all their needs catered for within Legana and move towards being less reliant on other areas such as Riverside for their services and recreation. I am keen to see the plans develop over 2018 for the new recreation area in Legana. This will be a few years before it will be realised so I supported council's plans to refresh the current Legana recreation area near the tennis courts.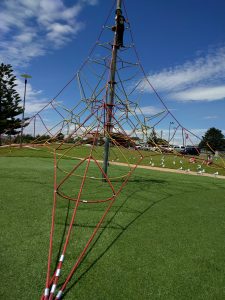 Economic Development
We also need to start thinking about increasing jobs within the municipality beyond just tourism and local retail services. It would be great to see more office space available in Legana and opportunities for businesses to establish in this great area. Farming and agriculture is also a great opportunity for horticulture (hazelnuts, wine, fruit orchards). Small intensive agriculture is well suited to the area. The West Tamar council is investigating the establishment of a food industry precinct next to the Legana Industrial Area off Legana Park Drv. I fully support this initiative.